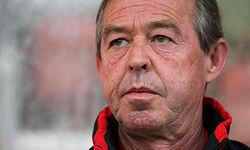 Brian Flynn (born 12 October 1955 in Port Talbot) is a Welsh football manager and former Welsh international player. He is currently manager of Football League One side Doncaster Rovers.
Doncaster Rovers
Edit
Having already been working for Doncaster Rovers as a scout, he was appointed as caretaker manager of the club on 7 January following Dean Saunders move to Wolverhampton Wanderers. At that point he was assisted by player Rob Jones who had been briefly installed as caretaker earlier that morning. On 17 January Flynn was confirmed as permanent manager with a contract till the end of the season. His first game in charge of Doncaster on 19 January 2013 saw his side win 2–0 against Leyton Orient.
Ad blocker interference detected!
Wikia is a free-to-use site that makes money from advertising. We have a modified experience for viewers using ad blockers

Wikia is not accessible if you've made further modifications. Remove the custom ad blocker rule(s) and the page will load as expected.